Ciao a tutti! Eccomi finalmente con il secondo post su New York! (Puoi leggere il primo post con i primi consigli cliccando qui).
10 giorni in una delle città più affascinanti del mondo, cosa fare?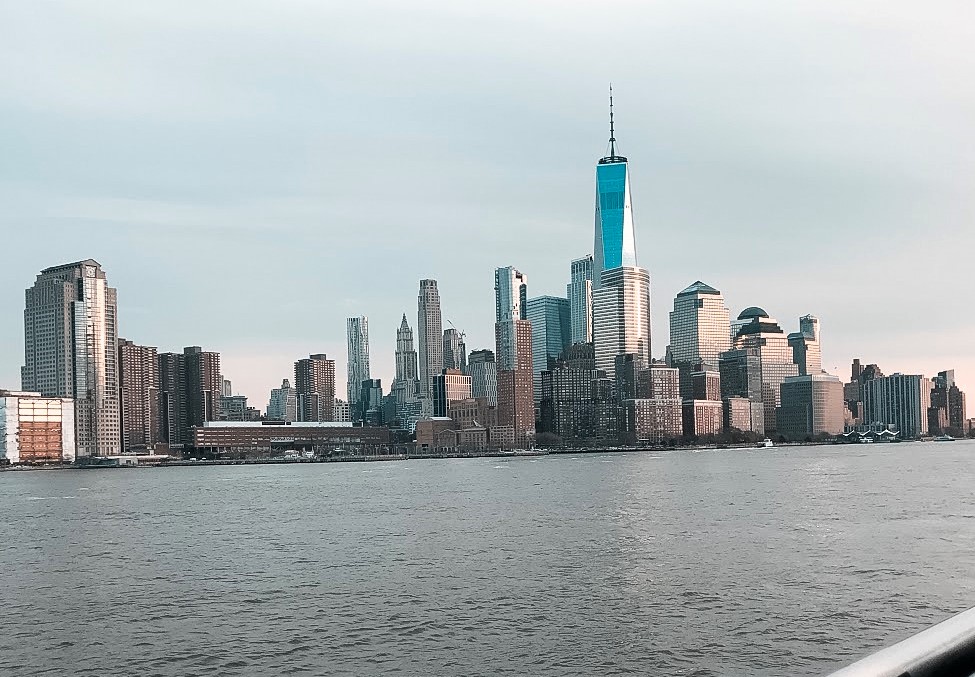 Vi consiglio, prima di tutto, di acquistare il City Pass ,così da avere accesso a gran parte delle attrazioni risparmiando fila e lunghi tempi di attesa, e la Metro Card, indispensabile per gli spostamenti.
Per chi ama fare movimento e si trova a New York in un periodo in cui il tempo è favorevole, ci sono a disposizione le biciclette, è possibile utilizzarle scaricando la app Citibike.
COSA VISITARE

Musei:
– The Metropolitan Museum of Art (The MET)Stupendo! Già soltanto varcando l'ingresso si può respirare arte!
Un mondo di opere che non si può descrivere in poche parole, le opere degli impressionisti (la mia corrente artistica preferita), esposizioni sull'Antico Egitto, mostre sulle collezioni di moda e tantissimo altro! Senza dubbio una tappa fondamentale per chi ama l'arte.
E poi, se siete fan di Gossip non potete non fare la foto sulla famosa scalinata della serie! Inoltre gli amanti della moda saranno curiosi di visitare il luogo dove si tiene ogni anno il Galà più cool in cui si raccolgono fondi a scopo benefico.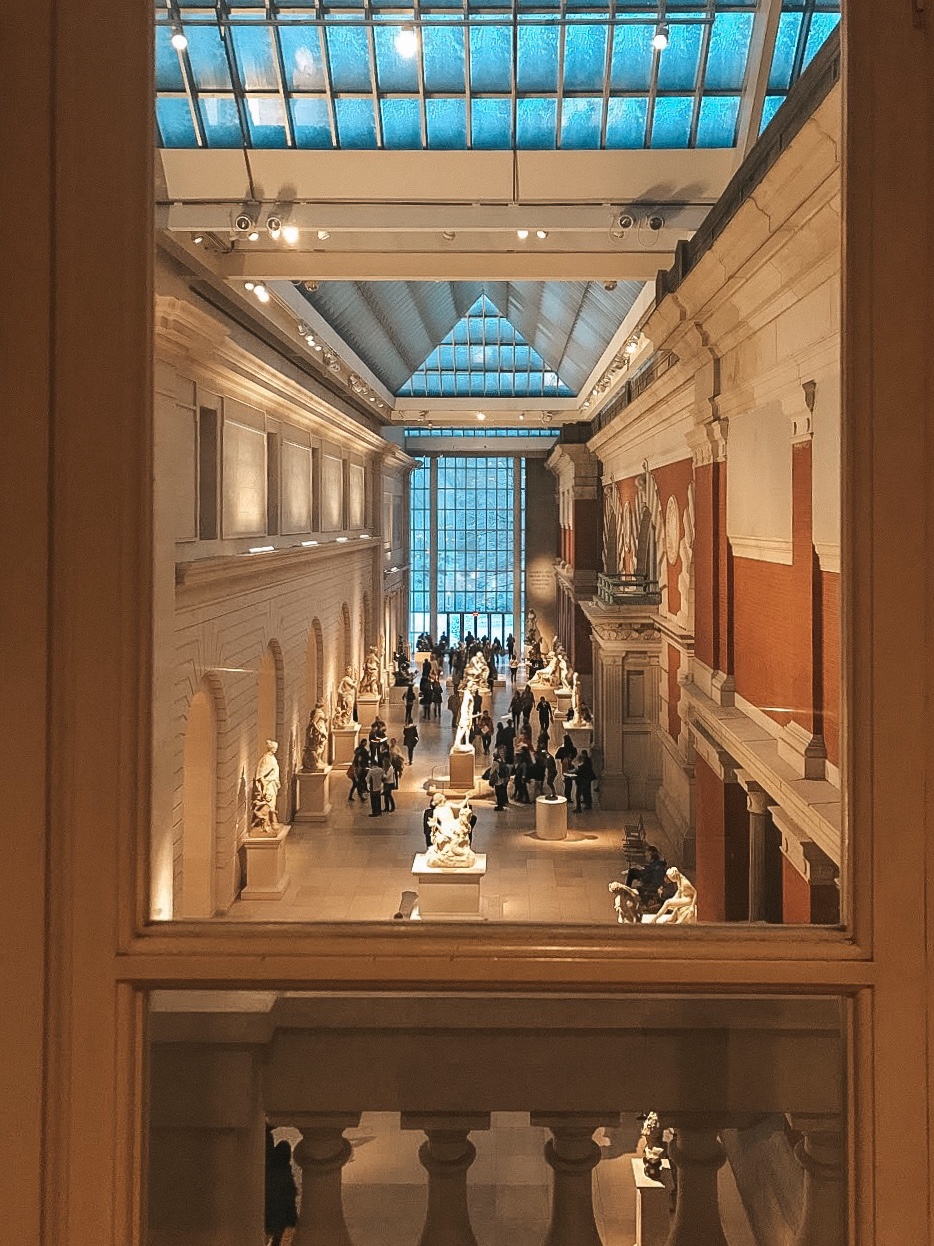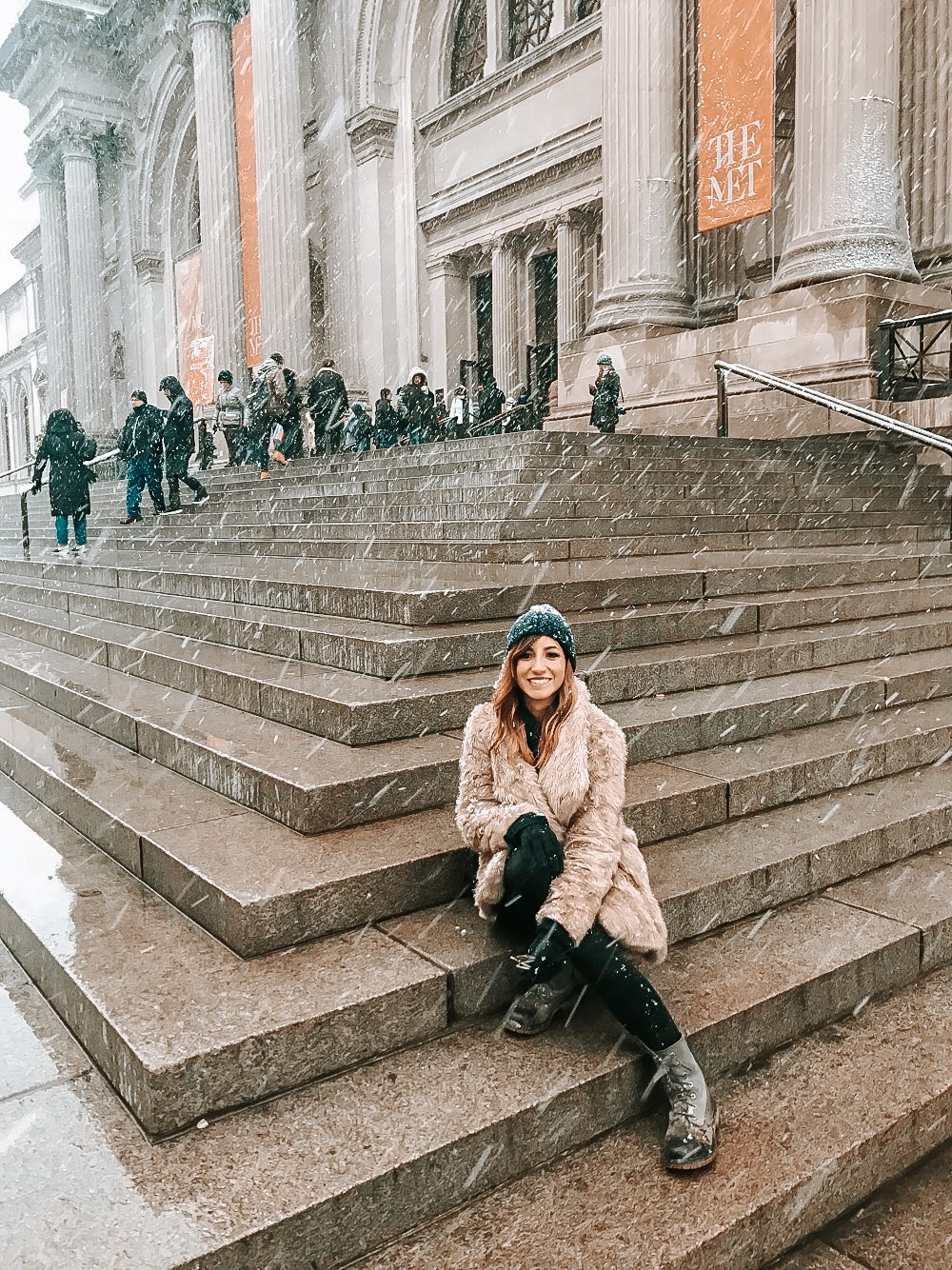 – Museum of Modern Art (MoMA)
Per gli amanti dell'arte moderna e contemporanea! Non soltanto quadri, ma pezzi di design, fotografia, illustrazioni..
Qui è possibile ammirare opere di Picasso, Klimt, Frida Kahlo, Andy Warhol, van Gogh, Mondrian, Dalì e tantissimi altri artisti.
– Natural History Museum
Una vera e propria esperienza, un percorso che va dalla preistoria allo spazio. Consigliatissimo.
– National September 11 Memorial & Museum
Sia trovandosi nella piazza in cui vi erano le Torri Gemelle che all'interno del museo, si respira un'aria molto particolare, di profondo rispetto e meditazione per quello che è stato.
All'interno del museo ci sono tanti ritrovamenti provenienti dall'aereo e dalle torri, messaggi e foto. Un'esperienza davvero toccante.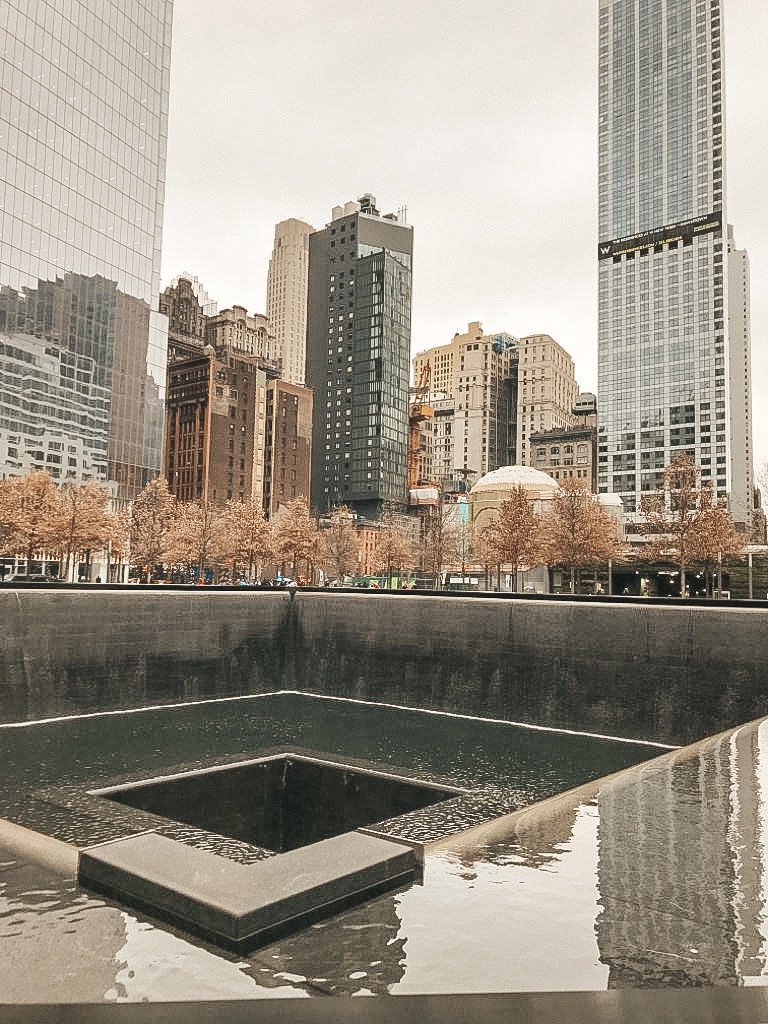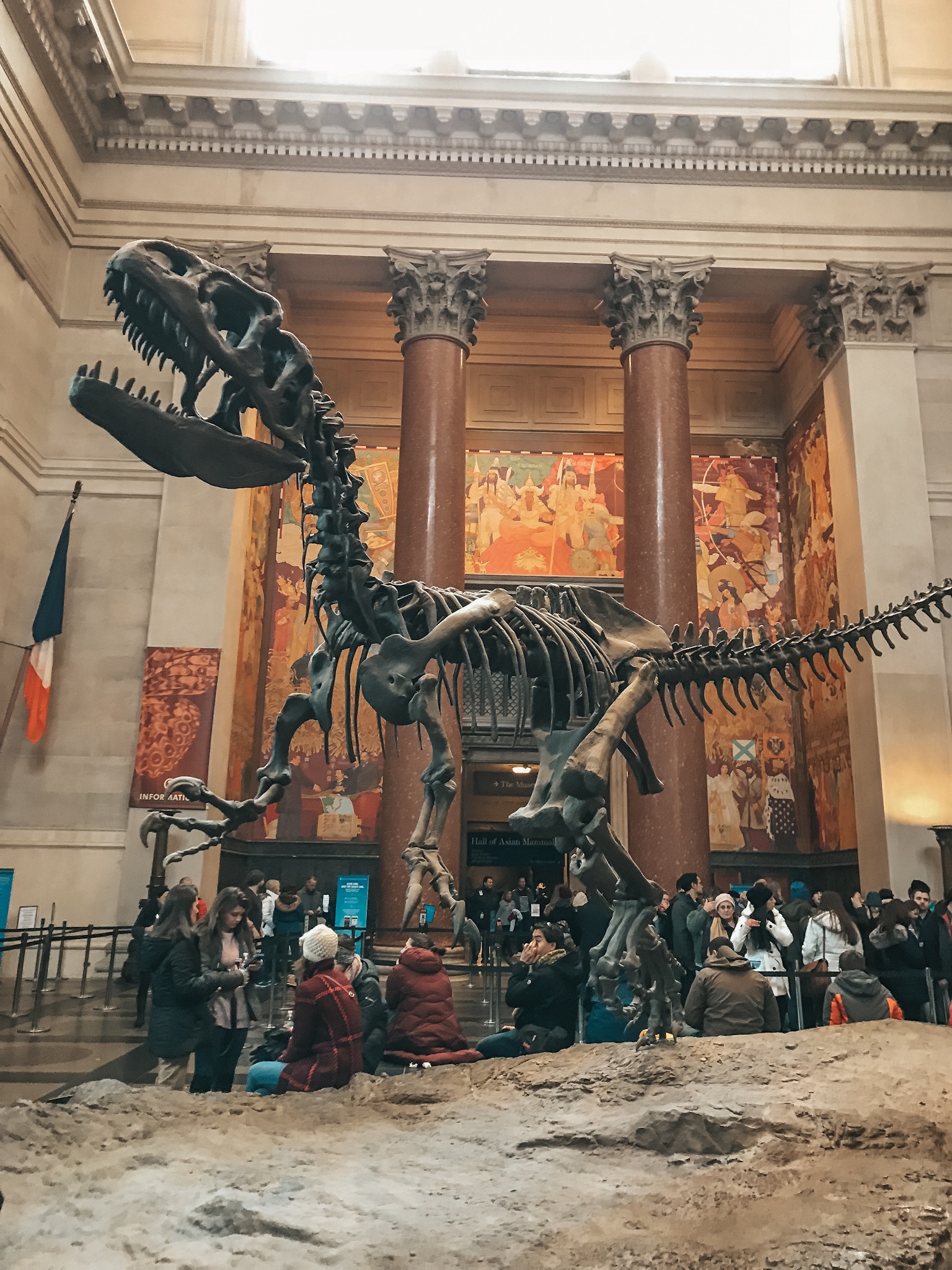 Extra:
– The New York Public Library
Visitare la New York Public Library è come un tuffo nel passato, con i suoi lampadari scintillanti, la predominanza del legno e i libri che circondano le parati attorno alle grandi scrivanie.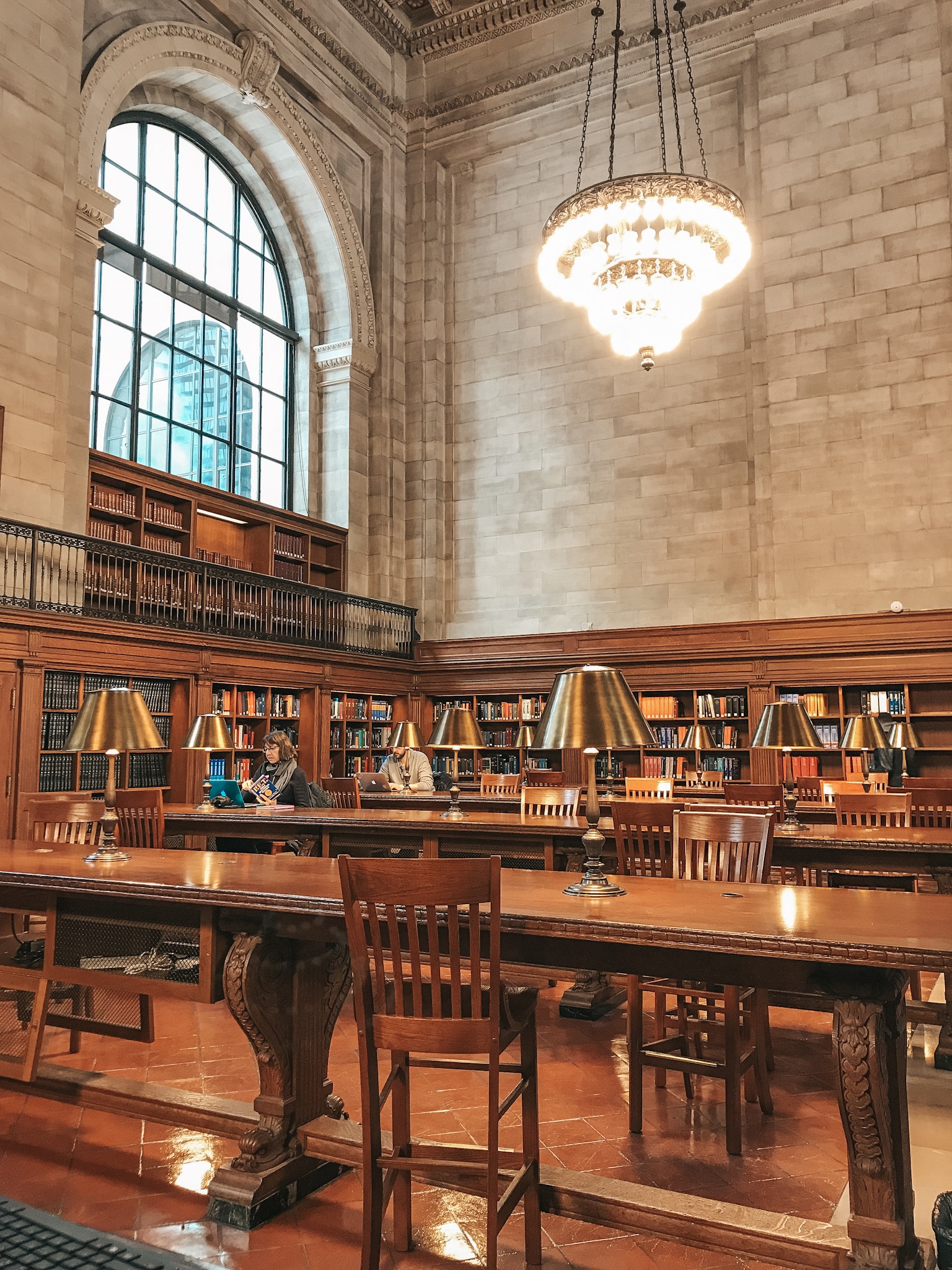 – St. Patrick's Cathedral
Stupenda cattedrale in stile neogotico a pochi passi da Rockefeller Center.
– Federal Reserve Bank + Toro di Wall Street
Prenotando in anticipo online è possibile fare un tour dal lunedì al venerdì, durante il tour si avrà anche la possibilità di visitare un vero e proprio caveau con lingotti d'oro.
– Grand Center Terminal
La stazione ferroviaria più grande del mondo.
Anche qui tappa obbligatoria se siete fan di Gossip Girl, luogo in cui ha inizio la serie con l'arrivo di Serena van der Woodsen.
Grattacieli da visitare o da cui guardare New York dall'alto:
– Empire State Building
E' uno dei maggiori simboli della città, considerato una delle sette meraviglie del mondo moderno. E' possibile osservare New York dall'Empire sia dall'ottantaseiesimo piano che dal centoduesimo aggiungendo un supplemento sul biglietto.
Il supplemento non è da poco, circa € 40,00 a persona. Io ci sono salita e vi consiglio di risparmiare soldi poiché all'ottantaseiesimo piano la vista è altrettanto bella.
– One World Trade Center
– Top of the Rock
Vi consiglio di sceglierne due, a seconda del lato da cui volete vedere la città, e di salire su uno di giorno e sull'altro di sera, in modo da godere della spettacolare vista di New York sia con la luce che con il buio.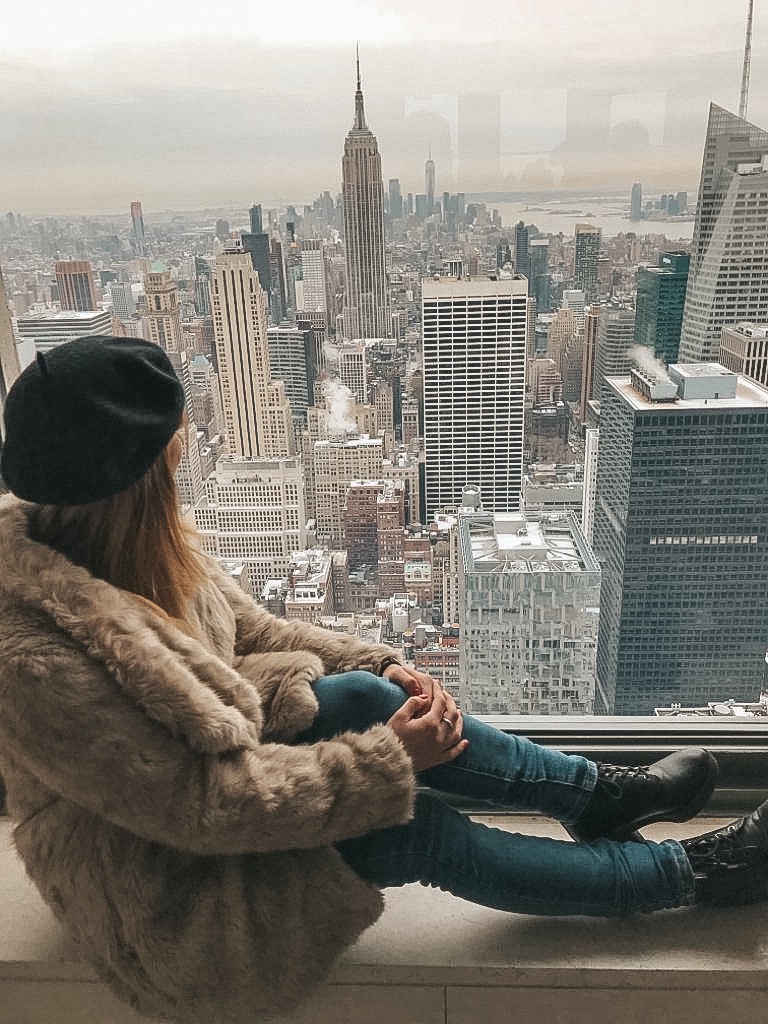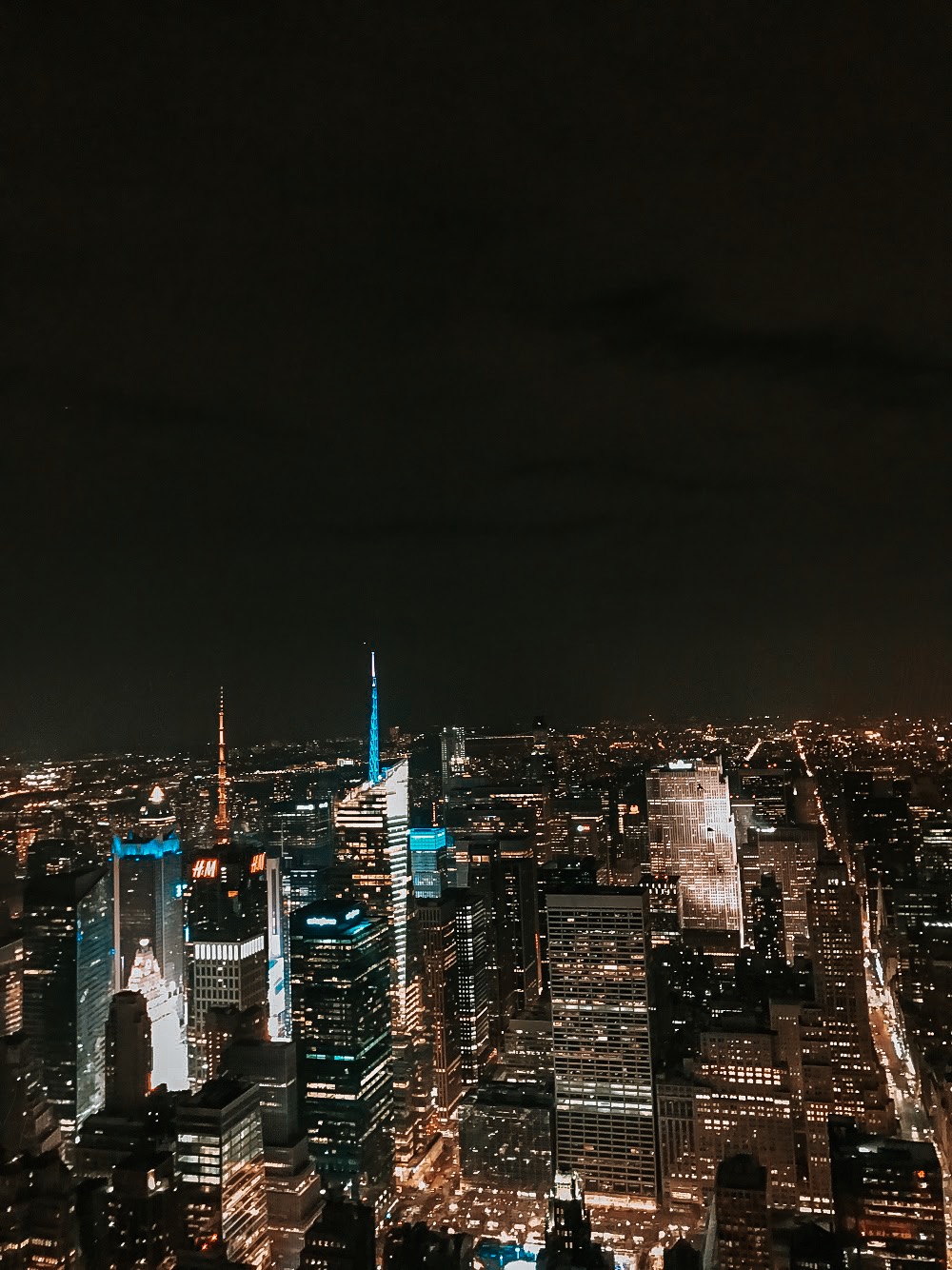 – Chrysler Building
A differenza dei grattacieli sopraelencati, questo edificio non presenta un osservatorio, pertanto non è possibile salire ai piani superiori. E' però molto interessante da visitare poiché presenta una hall in pieno stile Art Deco,  con uno splendido affresco sul soffitto.
Parchi, piazze e strade:
Rockefeller Center (Dove durante il periodo di Natalizio si trovano il grande albero di Natale e la pista di pattinaggio).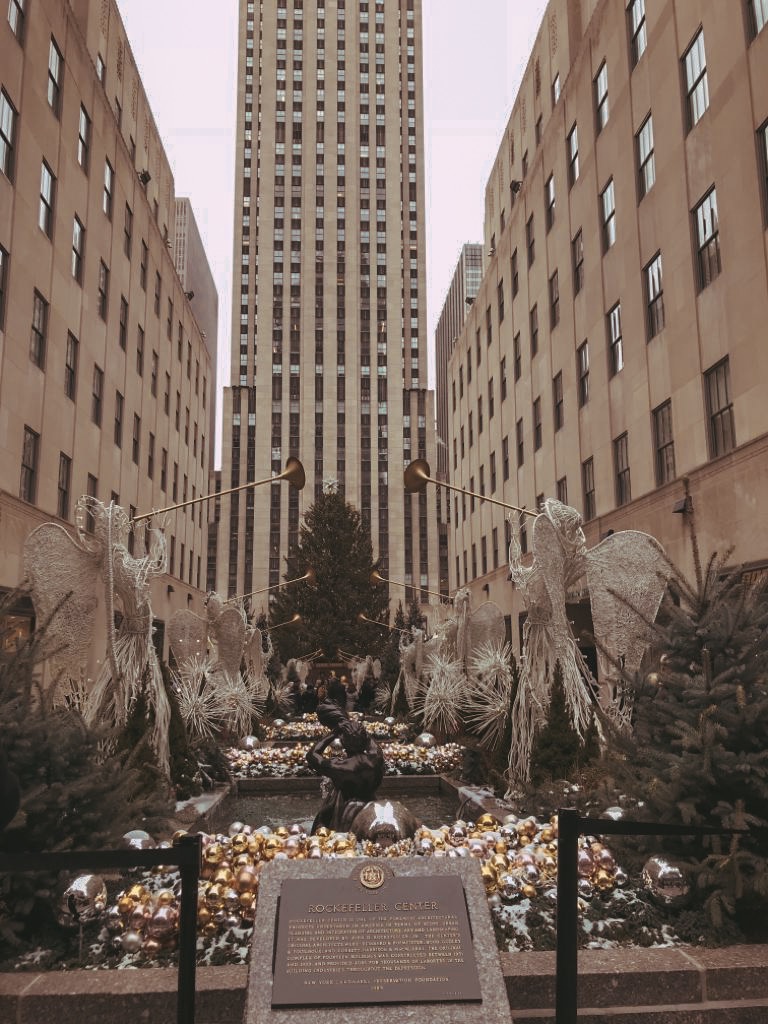 – Central Park
Vi consiglio un brunch nel parco con vista sul lago.
E' possibile inoltre fare dei romantici giri in calesse all'interno del parco.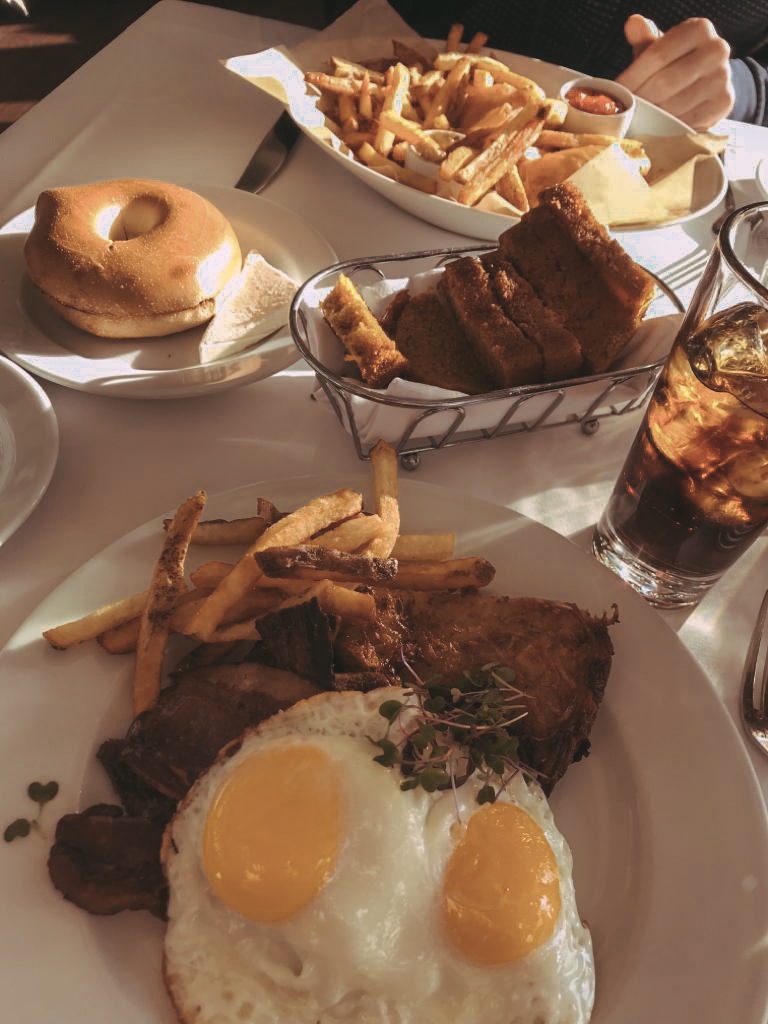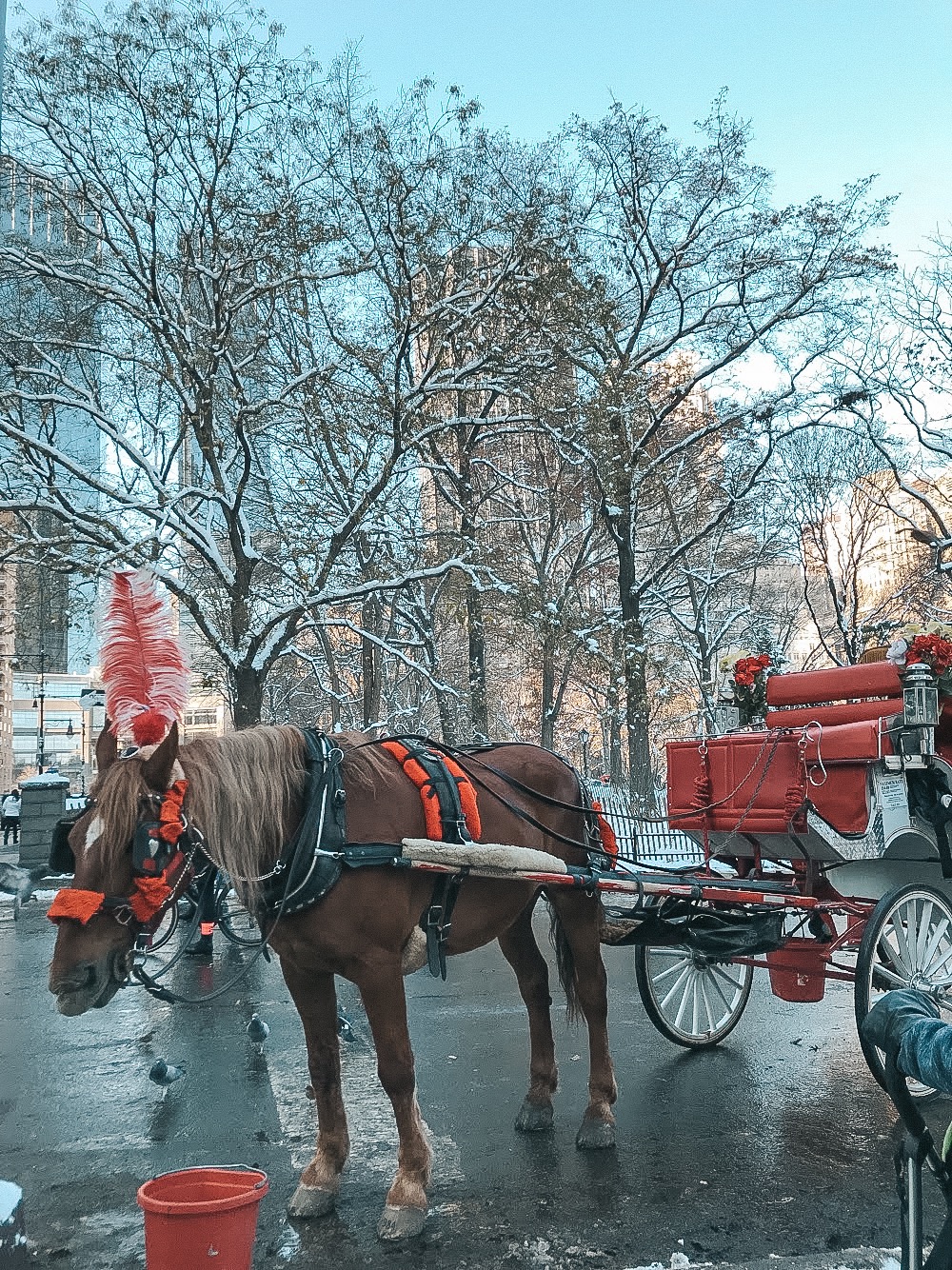 – Lo Zoo di Central Park
Gli animali all'interno sono tenuti benissimo, per ognuno di loro viene creato uno spazio che riprende il loro habitat e clima naturale. La mia zona preferita? Quella tropicale!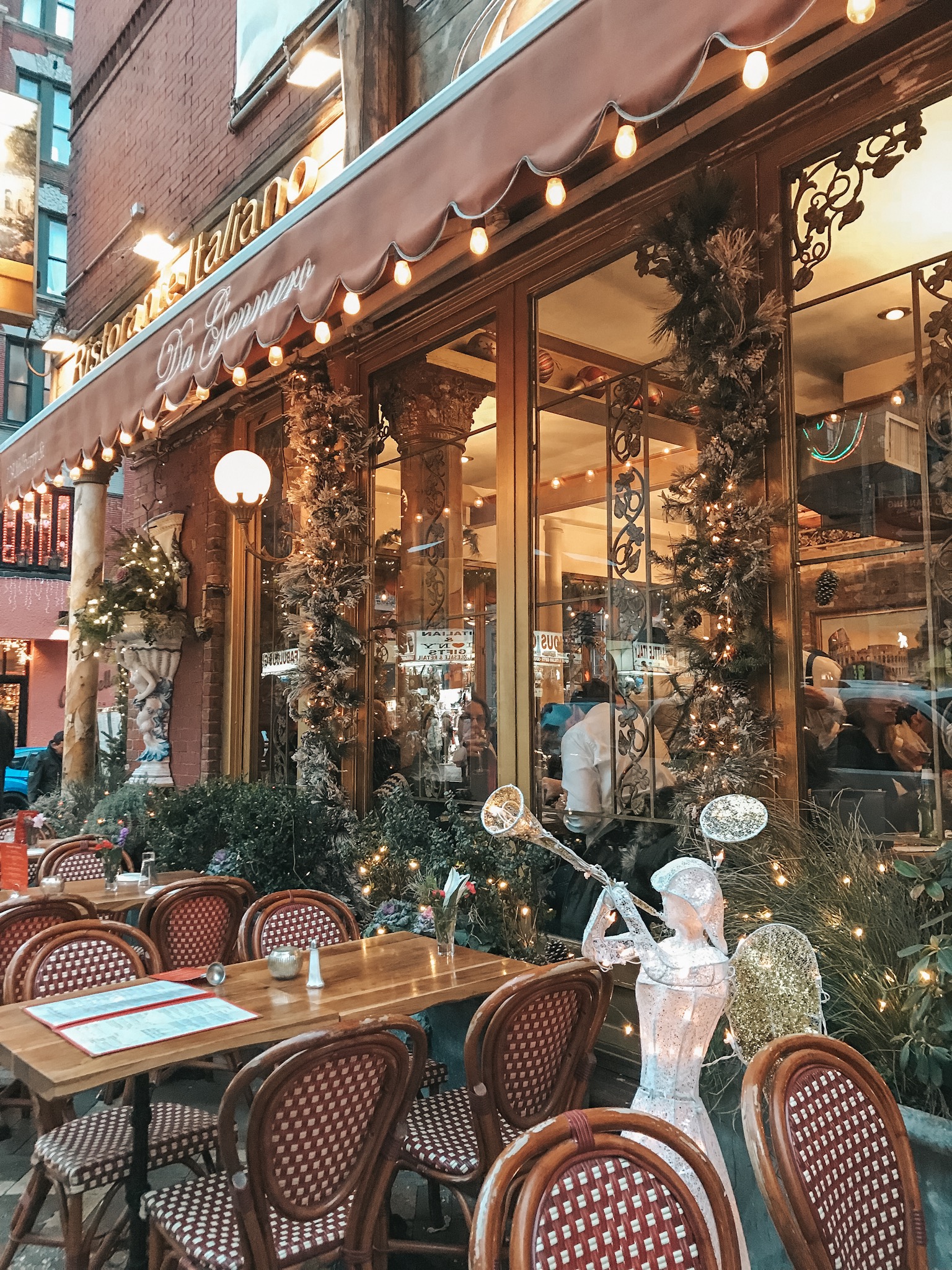 – Time Square e Broadway
Preparatevi a restare a bocca aperta! Se dalle foto vi aspettate di vedere qualcosa di spettacolare sappiate che dal vivo vi lascerà completamente senza fiato!
– Radio City Music Hall
– Flatiron BuildingEntrambe tappe obbligatorie per foto super Instagram!
– Little Italy e China Town
– Highline + Chelsea Market 
Tour e attività:
–La funivia di Roosvelt
–Tour in battello e Statua della Libertà
-Visita al Madison Square Garden
–Dyker  Heights (tour luci natalizie)
Potete prenotare in anticipo il tour con guida.
-Mercatini di Natale e pista di pattinaggio e Briant Park
-Visita a Coney Island (un pò vuota nel periodo invernale e con luna park chiuso, ma comunque interessante da visitare)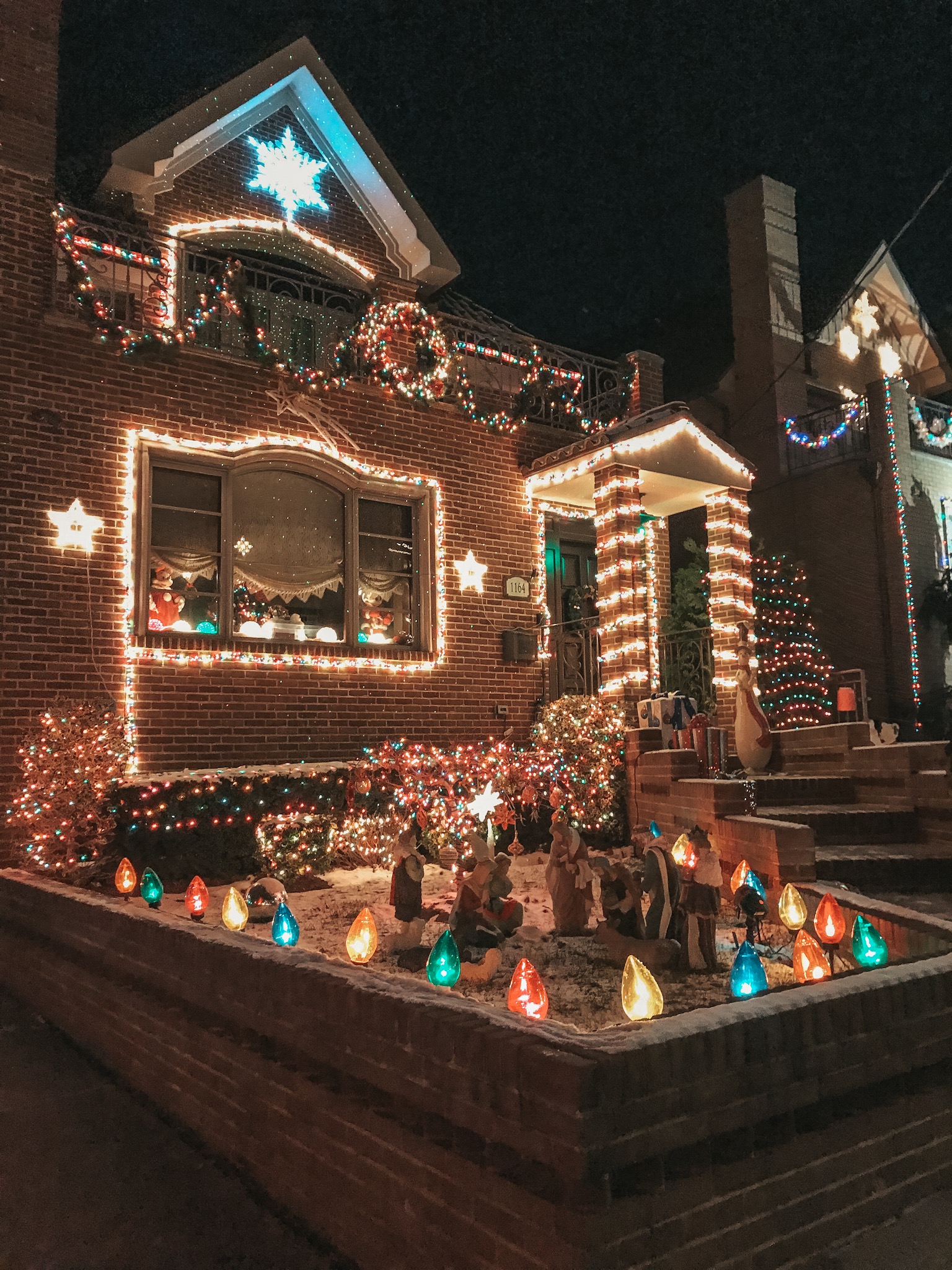 Centri commerciali:
-Macy's
-Sacks Fifth Avenue (famoso per le sue vetrine Natalizie, inoltre, sempre durante il periodo Natalizio vengono proiettati sulla facciata del palazzo giochi di luci e colori accompagnati da musica).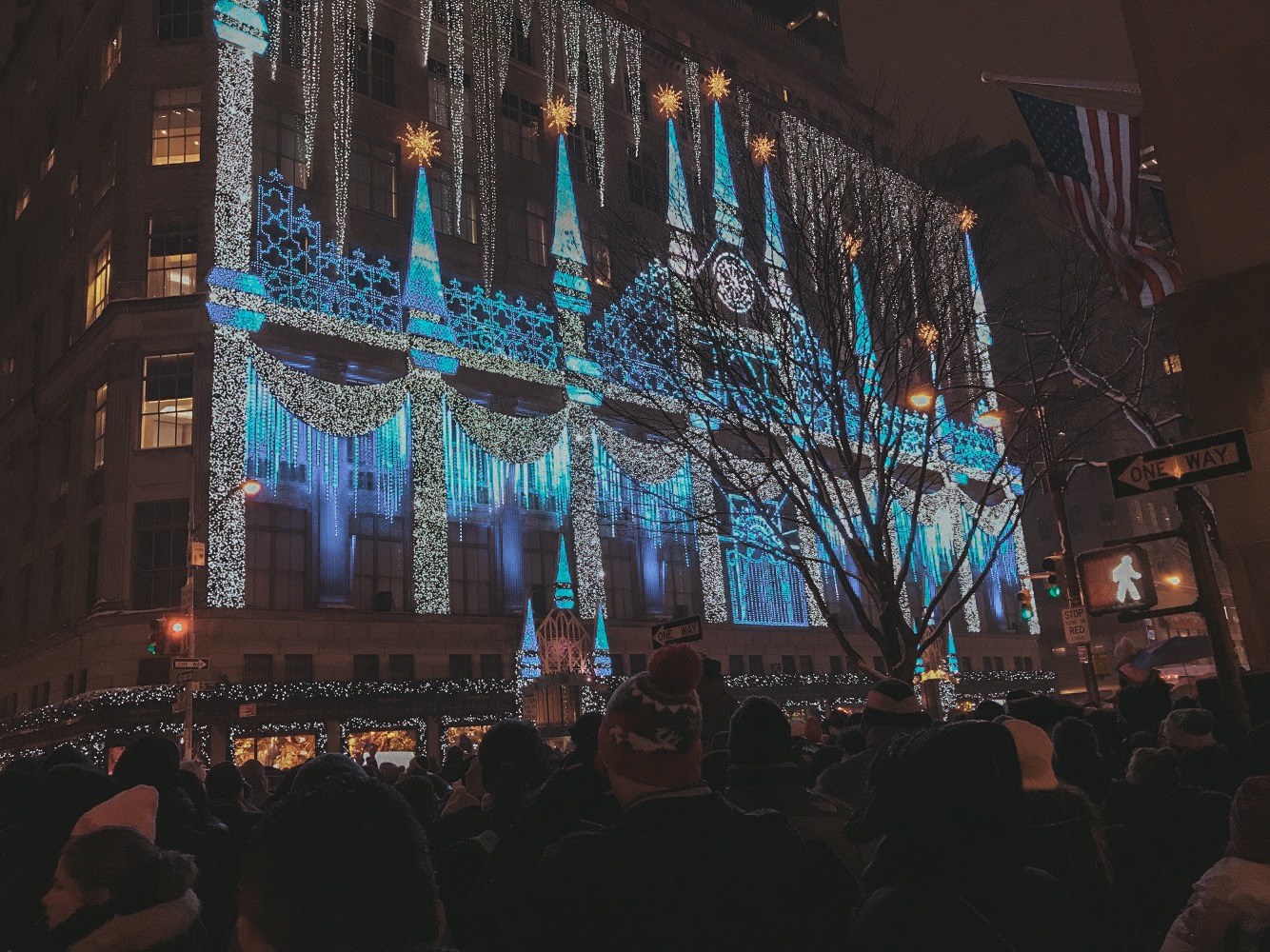 BROOKLYN
-Ponte di Brooklyn
Immancabile, da percorrere a piedi. La passeggiata e piacevolissima e si possono fare delle foto stupende!
-Brooklyn Bridge Park
Il luogo ideale per osservare la maestosità e la bellezza dei grattacieli di Manhattan.
–Dumbo
La zona di Brooklyn dove c'è il famoso scorcio tra i palazzi con il Manhattan bridge sullo sfondo, che si trova all'incrocio tra Washington Street e Water Street.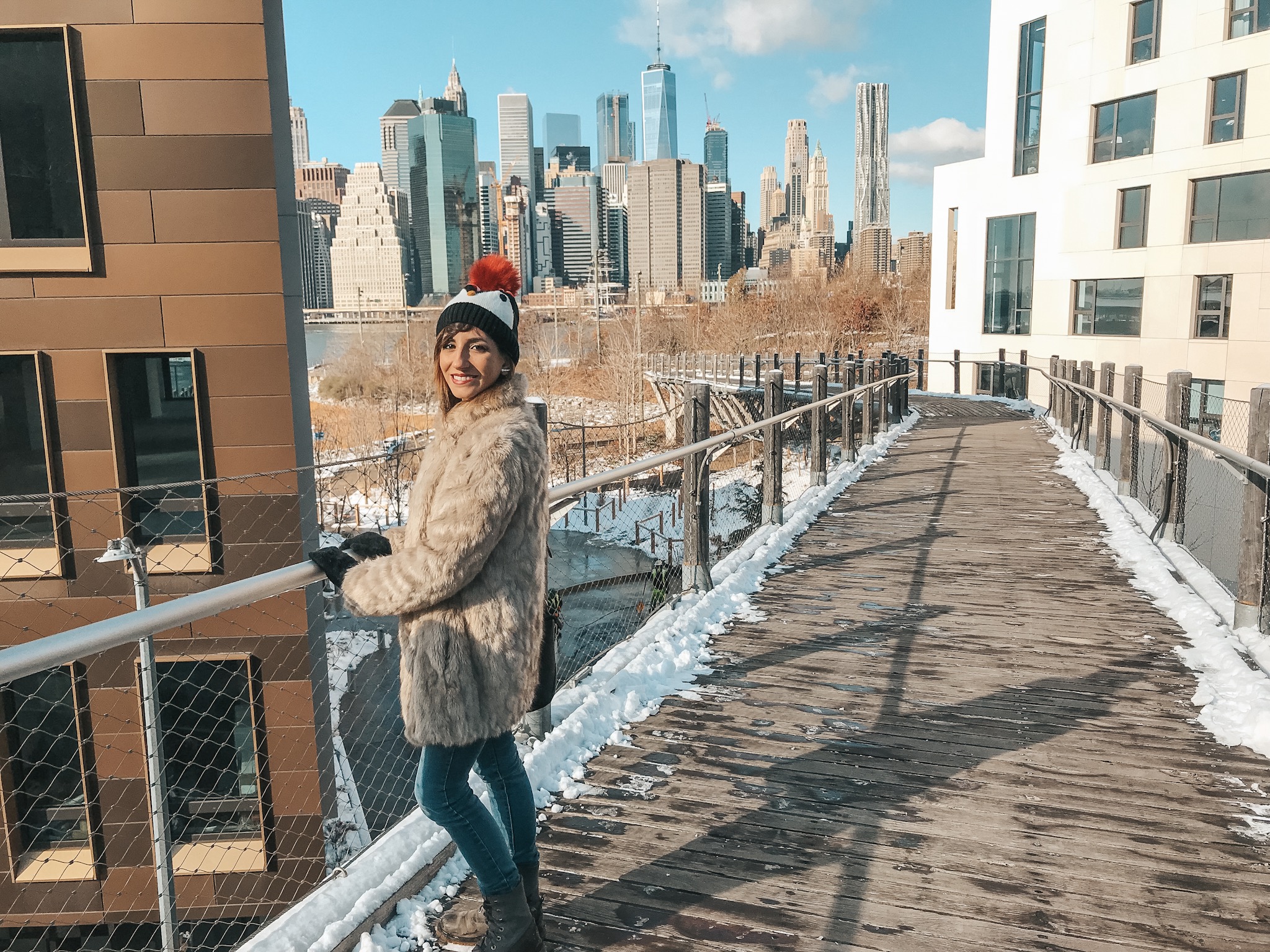 *Se visitate New York durante giornate in cui nevica vi sconsiglio di prendere l'hop-on hop-off, poichè dall'interno del bus la visibilità è molto ridotta, anche a causa degli adesivi pubblicitari sui finestrini. Inoltre è possibile che per difficoltà nello spostamento l'autobus vi lasci in un qualsiasi posto della città, come è capitato a noi.
Il personale è stato comunque molto gentile proponendoci gratuitamente il tour il giorno dopo, ma io lo consiglierei soltanto in giornate con tempo favorevole.
Spero che questo articolo vi sia stato utile!
Commentate se avete bisogno di ulteriori consigli o se avete anche voi qualche dritta! E buon viaggio! 😉
Ilaria 🙂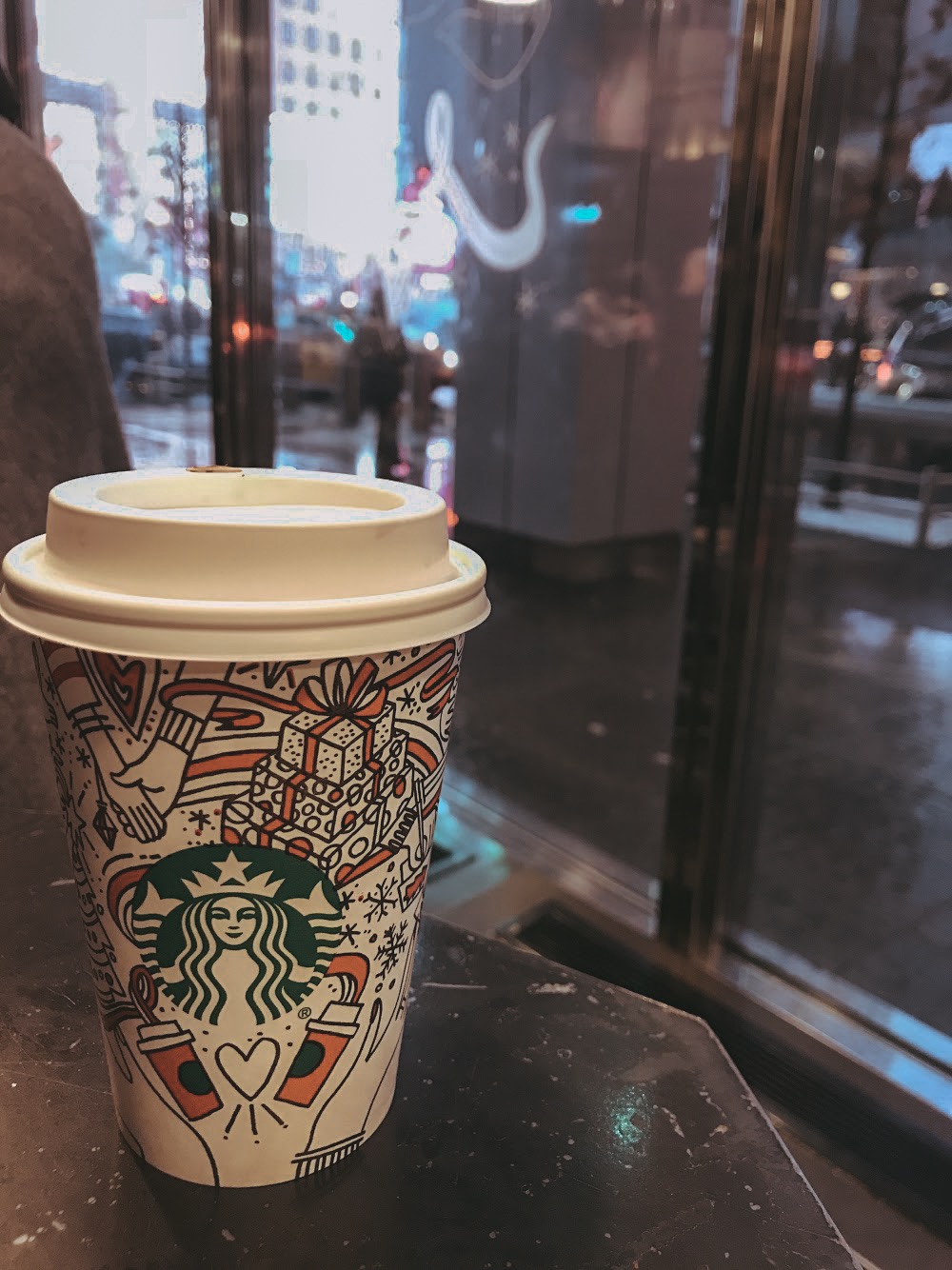 Deprecated: Function get_magic_quotes_gpc() is deprecated in /customers/4/3/a/cupmode.it/httpd.www/wp-includes/formatting.php on line 4382 Notice: compact(): Undefined variable: limits in /customers/4/3/a/cupmode.it/httpd.www/wp-includes/class-wp-comment-query.php on line 853 Notice: compact(): Undefined variable: groupby in /customers/4/3/a/cupmode.it/httpd.www/wp-includes/class-wp-comment-query.php on line 853